From the outside of a new YWCA building in Hamilton, you'll see a beautifully designed structure seamlessly blends the historic and contemporary design of the neighbourhood. But the building is so much more. Designed to Passive House standards, the Putnam Family YWCA shows what's possible when resident health, comfort, and the climate are put first. It provides 50 affordable housing units for women and their children, creating a warm and inviting community space. The suites are largely energy self-sufficient and use up to 90% less energy than the standard construction approach.
TAF provided a grant to YWCA to capture outcomes from the new Hamilton project and demonstrate how energy efficiency and operation cost savings can be achieved in affordable housing projects.
We were struck by the innovative technical features of the building and the passion of the team. Dive in for a virtual tour and interview to find out how they did it:
What was the vision for the YWCA Hamilton building?
Our main goal with the new facility was to ensure women and children living in affordable housing were provided with a high-quality living standard. The Passive House design offered better indoor air quality, noise control, lower operation costs, and an overall great quality of living. One of the project challenges was the construction costs premium. It helped to work with an architectural and construction firm already expert with Passive House requirements. We also set out to educate potential funders on the benefits of Passive House, as this wasn't part of the traditional framework for green energy solutions in Canada.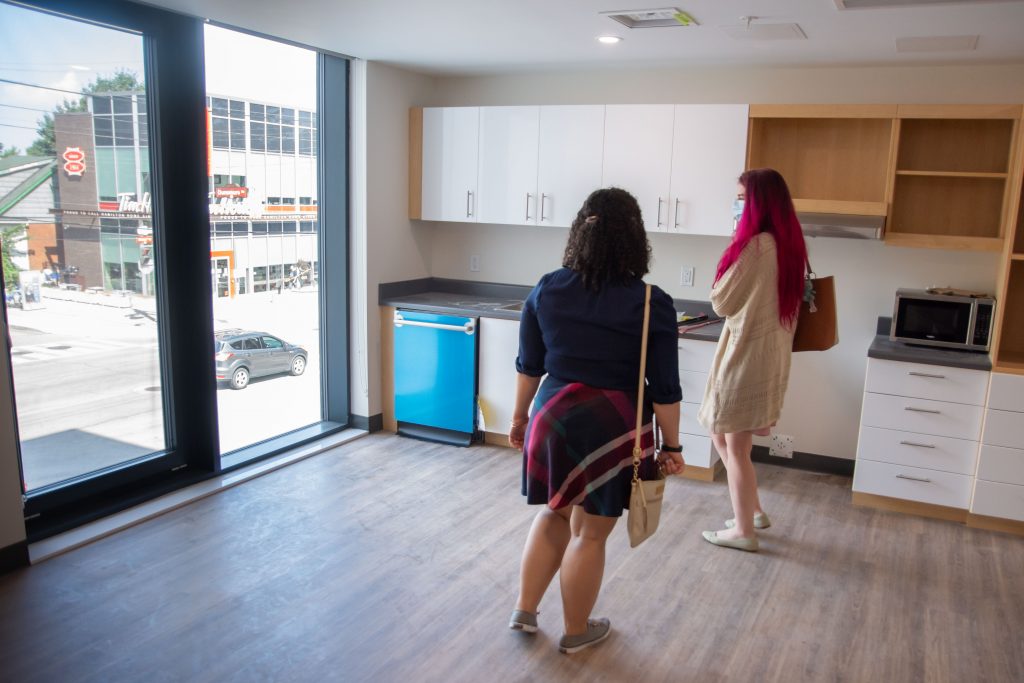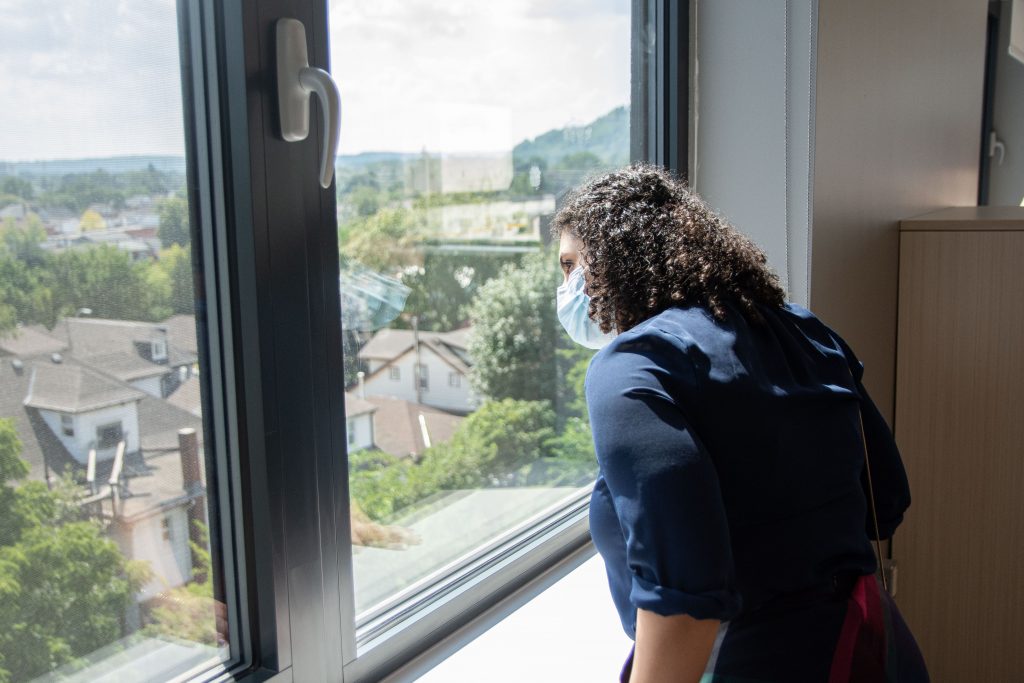 What were the most exciting or breakthrough technologies for you?
Building envelope: This project is the first multi-unit residential building in Canada erected using precast sandwich panel for lesser waste, faster installation time, and greater performance consistency. These walls have an overall thermal transmittance of 0.167W/m2K.
Air tightness: The building air tightness plays a key role in maintaining a comfortable space for residents. Instead of traditional insulation, a continuous membrane is installed all around the walls, foundations, and roof for optimal air tightness for optimal air tightness, significantly improved energy efficiency, and thermal comfort.
Heat pumps: The heating and cooling of the building is provided by six air-to-refrigerant heat pump units. Additionally, two Energy Recovery Ventilators (ERVs) are installed on the roof of the building. ERVs simultaneously supply and exhaust equal quantities of air to and from a suite while transferring heat between the two air streams. This reduces energy consumption and provides a balanced ventilation system.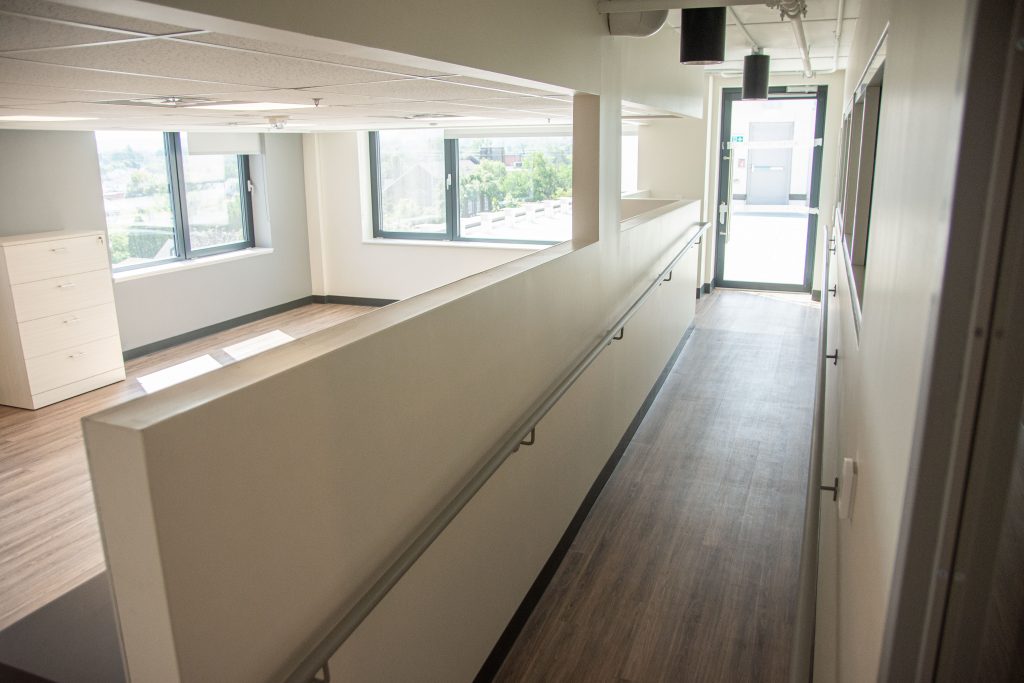 How does the building design intersect with other community priorities?
We prioritize building safe, healthy, and comfortable homes for women and children. Fresh air, with enough moisture, provided at a comfortable temperature seems like a basic service – something every building should do. But this is not the case, and that is why the YWCA chose to build a Passive House. In a Passive House air does not escape unintentionally therefore indoor environmental health can be better maintained, and our space heating and cooling bill is reduced drastically meaning we can put more money back into our programs to serving the community and we lower our carbon footprint.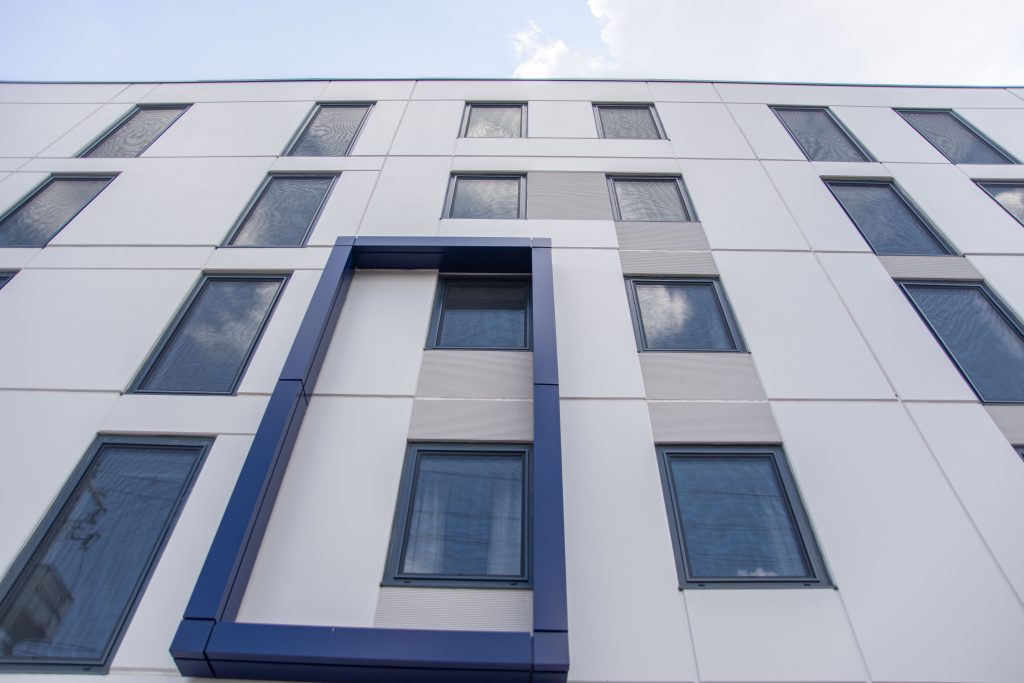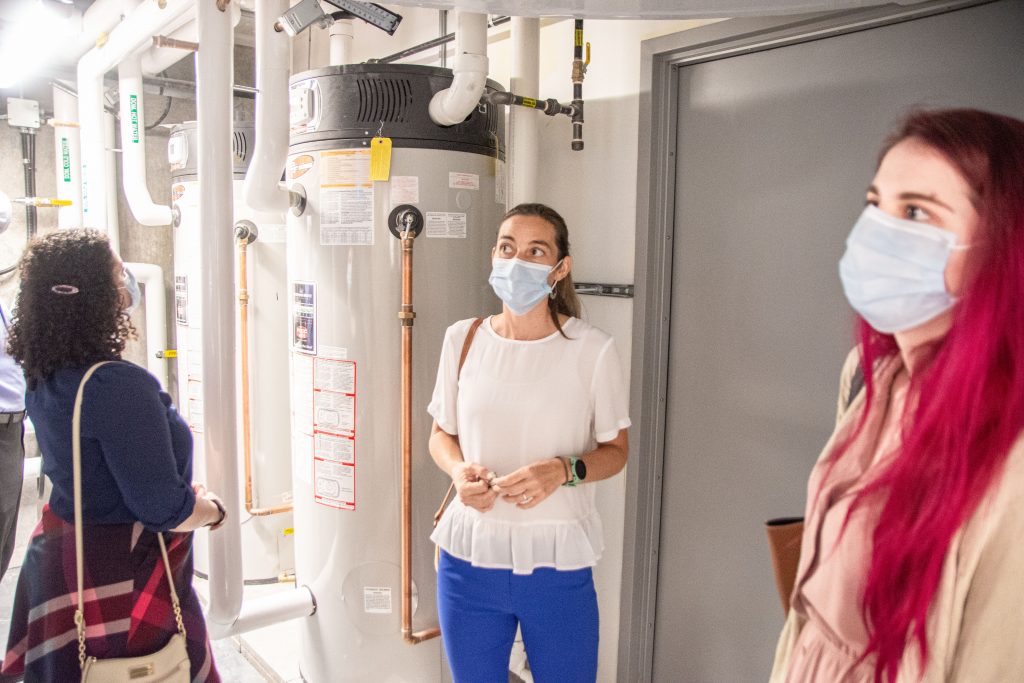 As extreme weather increases and considerations like pandemics evolve, what is the role of building design in addressing resilience?
The importance of good indoor air quality came to the forefront during the pandemic. The World Health Organization and ventilation bodies across the globe advised building operators to run ventilation systems 24/7. But because most buildings are leaky, it is extremely costly to maintain this standard. The YWCA facility (designed pre-pandemic) provides fresh air 24/7 by default. In addition to providing constant fresh air, air-tight construction allows us to maintain higher levels of relative humidity for a healthier indoor environment. Passive House buildings are also weather resilient. In case of power outage, the building will keep the inside temperature stable for days.
What makes you most proud of this project? What can others learn from your experience?
We're especially proud of the exceptional quality of living achieved. This project demonstrates that affordable housing can be as agreeable as any other market rent residential building and can be designed specifically to meet the needs of women and children. Families residing in the building can come together to safely access community programs and support.
Affordable housing providers can push the envelope to integrate cost-effective, innovative green energy solutions, without compromising the quality of living for tenants. While we don't recommend costly experimental solutions be tested through affordable housing developments, well-tested low-carbon solutions should be considered by funders or developers, beyond the minimum requirements set by building codes. Affordable housing is a risk investment for any developer and particularly for non-profits. Standard environmental solutions are prohibitive for affordable housing projects where budgets are so tight, because we are working from a break-even budget. Matching environmental sustainability to affordable housing will require funders to offset those costs without adding onerous demands, and while being flexible enough to support innovative solutions.
We interviewed YWCA Hamilton's Medora Uppal, Director of Operations, Sarah Borde, Capital Projects Manager, and Rick Sealey, Principal at Kearns Mancini Architects. Photography by Elli Shanen