After decades of demonstrating the benefits of energy efficiency retrofits in buildings, we are seeing unprecedented support across government, industry, and advocates for scaled up investment. Many experts are recommending that the federal government include retrofits in a post-pandemic stimulus package. And these recommendations are resonating because they boast powerful job creation numbers and significant additional public benefits. For example, the $1.7 billion allocated to clean up orphan oil wells (an initiative we support) is expected to create 10,000 job-years; based on these numbers, we've calculated the same investment in energy efficiency would directly and indirectly create at least three times more.
If it's that easy, why aren't building retrofits trending already?
There's a service gap
We know from our direct experience that not many building owners and managers have the capacity to plan and undertake a deep energy retrofit project independently, even when funding exists. Taking a deep retrofit from start to finish involves financial, technical, and operational complexity, and has a high degree of perceived risk. In addition, workforce capacity, experience, and access to innovative technology is limited.
There's a funding gap
Despite the promise of returns, institutional investors require minimum transaction sizes that today's disaggregated retrofit projects can't meet. Also, conventional ROI does not calculate the full payback. The International Energy Agency estimates that up to 75% of the total value created are public benefits that are not monetizable for building owners.
That's why public funds are needed: the most successful deep retrofit programs around the world stack public grant funding with private financing options. Public and private resources should work in concert to create value in both spheres, such as:
Public Benefits
✓ Building resilience
✓ Carbon reductions
✓ Green jobs
✓ Health benefits
✓ Avoided energy systems costs
Private Benefits
✓ Asset value
✓ Utility cost savings
✓ Avoided repairs and maintenance costs
Government can send the signal
In the context of a green recovery, the federal government has an incredible opportunity to spark and accelerate the Canadian retrofit economy at full scale. Through amped-up and collaborative funding programs, clear performance benchmarks, and a long-term roadmap to complete deep retrofits for all of Canada's homes and buildings, the federal government can address both the service and funding gaps, as well as climate goals. The participation of provincial and municipal governments to reduce red tape will enable faster, more predictable project timelines and greater resource efficiency.
The building sector needs a one-stop shop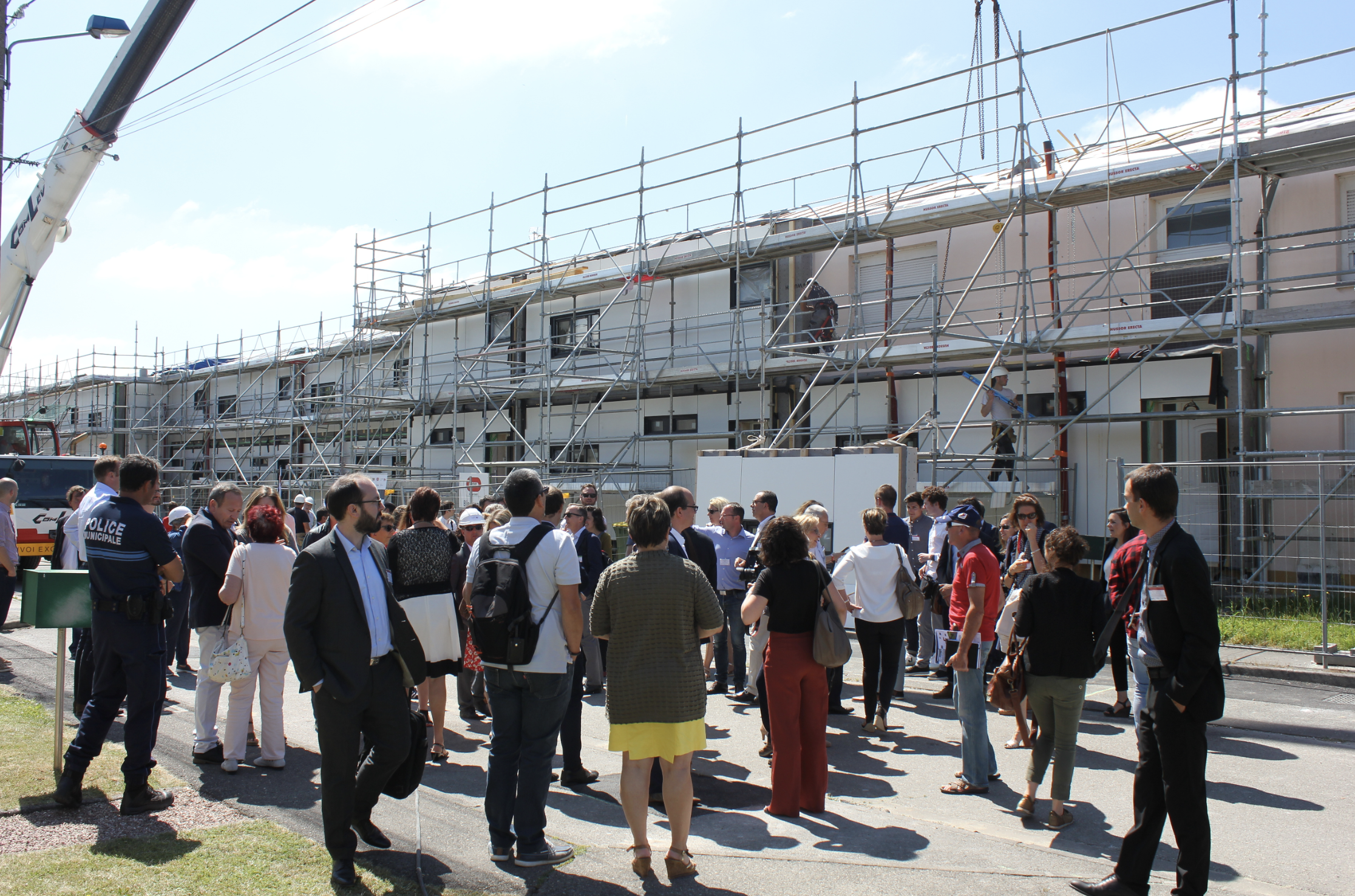 Despite the potential for retrofits to be a powerful part of Canada's economic recovery agenda, we will continue to come up against the same roadblocks to getting projects done. The building sector needs a one-stop shop. As a result of the COVID-19 crisis we are seeking stimulus solutions that are fast, predictable and reliable, but also bold on climate goals and which improve peoples' well-being. With dedicated guidance and funding, this one is ready for prime time.