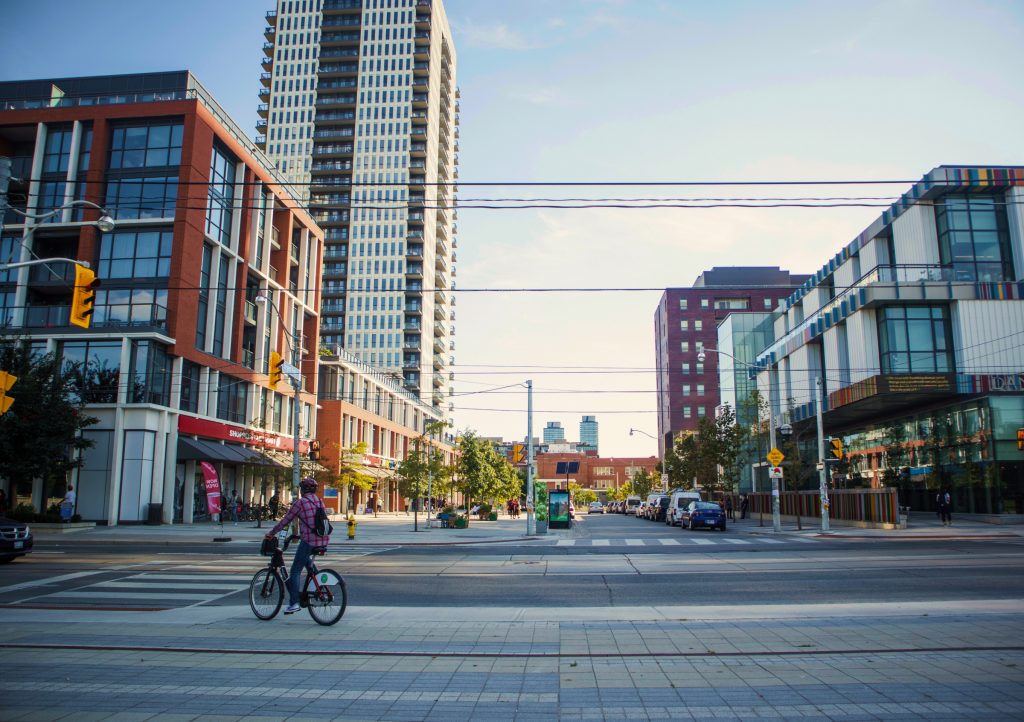 Ask the federal government to close the EV-readiness gap
Canada can't meet its EV adoption targets without affordable and accessible charging solutions for the third of Canadians who live in apartments and condos.
We represent organizations and citizens working to increase access to electric vehicles (EVs) across Canada. EV adoption is critical to meeting Canada's 2030 and 2050 climate targets.
To ensure the EV wave reaches across the population, including equity-deserving Canadians, we're urging the federal government to invest $250 million annually over four years to make EV-readiness a reality in multi-residential buildings.
What's "EV-readiness?" Each parking stall in an EV-ready building has an energized outlet that supports the easy installation of future Level 2 chargers.
With EV sales on the rise – making up more than 8% of all new car sales in Canada last year — the difficulty of installing charging stations in condos and apartment buildings is a growing concern.
Funding for EV-ready retrofits in multi-family buildings is essential for:
Sign TAF's letter requesting the next budget allocate $250M per year for four years for EV-readiness.
View Letter in PDF, En français
July 28, 2023
Dear Prime Minister Trudeau,
Re: 2024 Budget Solution for Electric Vehicle Readiness in Multi-Family Buildings
In your 2024 budget, you have an opportunity to support Canadians and ensure the success of your government's mandate that 100% of new passenger car and light truck sales be zero emitting by 2035.
We are organizations and citizens working to increase access to electric vehicles (EVs) across Canada. As you know, advancing EV adoption was part of your winning re-election platform and is mission-critical to achieving Canada's 2030 and 2050 climate targets. To ensure the EV wave reaches across the population, the government must not leave behind residents of apartments and condominiums.
We urge the Government of Canada to invest at least $250 million per year for the next four years to make EV-readiness a reality for Canadians living in multi-family buildings.
What is "EV-readiness?"
EV-ready buildings include a high proportion of parking stalls with energized outlets that support the easy installation of future Level 2 chargers.
Access to EV charging is not equal
One third of Canadians live in apartments and condos, with an even higher proportion in urban centres. Achieving Canada's EV adoption targets depends on many of them making a timely transition from gasoline or diesel vehicles. And incoming federal sales regulations will exponentially increase their demand over the next decade.
Charging at home is the most affordable, convenient choice for most EV owners. However, installing chargers in apartments and condos is more complex and expensive than outfitting a single-family home. This helps explain why EV adoption rates by apartment and condo dwellers are significantly lower than the general population.
To date, installation of EV charging by landlords and condo boards has usually been limited and piecemeal since they lack the upfront capital required to meet future charging needs. But with those needs on the near horizon, today's incremental approach delays the total number of installations, drives up costs, increases the risk of stranded assets, and dissuades residents from switching to EVs.
A critical funding gap for landlords and condo boards
In recent years the Zero Emission Vehicle Infrastructure Program (ZEVIP) has played a critical role in accelerating the adoption of EV charging among Canadians. However, landlords and condo boards cannot use ZEVIP funding for the electricity upgrades and associated construction costs to support the future installation of Level 2 chargers throughout their buildings.
A funding stream designed for comprehensive EV-readiness in multi-family buildings will give all residents charging access much more cost-effectively than an incremental approach.
Building on a successful funding model
The model for success already exists. We recommend that Natural Resources Canada adopt British Columbia's leading approach to help landlords and condo owners plan for higher levels of EV-readiness nationwide. The popular CleanBC Go Electric EV Charger Ready Rebate Program, launched in December 2020, supports building owners by funding most of the EV-ready planning costs and up to half of the EV-ready infrastructure and installation costs.
A best practice federal program would go beyond supporting EV-ready planning and support comprehensive electrical assessments for full building electrification readiness, including for applications such as space and water heating, cooking, solar PV, and storage. At minimum, an EV-ready program should complement funding for planning building electrification.
Invest in equitable EV-readiness across Canada
Canada needs a dedicated new funding stream of $250 million annually over four years to catalyze investment in this critical market, ensure equitable access to EVs, and achieve the government's 2035 mandate.
Investing in EV-ready apartments and condos will:
Enable more tenants and condo dwellers to make their next car an EV;
Support more cost-effective investments for building owners, residents, government and, by extension, taxpayers;
Support the creation of new jobs, skill sets, and economic opportunities for people and businesses;
Drive market development for EV-ready apartment and condo retrofits to gradually reduce the need for government investment in this sector over time.
We'll need to support other underserved populations, like rural communities and those with limited grid connections, yet we are confident that addressing the massive multi-family building segment will dramatically accelerate the rollout of EV charging in Canada.
Prime Minister Trudeau, we urge you to include funding for equitable EV-readiness in Budget 2024. We have no time to lose. We are ready to advise on this program and would request the opportunity to meet with you and your team to advance this idea.
Yours sincerely,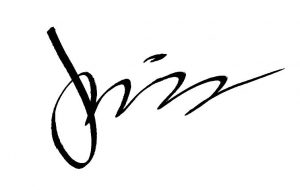 Julia Langer
CEO, The Atmospheric Fund
Signatories
Advance Net Electric ltd
Affine Climate Solutions
Alberta Ecotrust Foundation
Alectra Utilities
Alectra, GRE&T Centre
Asthma Canada
Avondale Private Capital
Canadian Association of Physicians for the Environment – Ontario Committee
Canadian Lung Association
Canadian Public Health Association
CCI Manitoba
Centre for Social Innovation
Charbin Cleantech Communications
Charge Guys Inc.
ChargePoint
City of Barrie
City of Waterloo
Clarify Group Inc.
Clean Air Partnership
Clean Energy Canada
Clean Foundation
CleanTech North
CLEAResult
Climate Action for Lifelong Learners (CALL)
Climate Caucus
ClimateFast
Colborne Architectural Group Pacific Inc.
Condo Owners Forum Society of Alberta
Conservation Inc.
Craigellachie Corporation
David Suzuki Foundation
Delphi
ECO Strategy
Ecocern
Ecologics Design
Ecology Action Centre
Electric Mobility Canada
Electric Vehicle Network Inc
Electricity Canada
ElectroGeneSys
Elexicon Group Inc.
EnerSavings Inc.
EnviroCentre
Environmental Defence Canada
Environnement nature Boucherville
EV Society
EV Society Greater Sudbury
EVdirect Inc
Evolute Inc
EVSTART Inc
Folkes Construction Inc.
Foresight Canada
Frack Free BC Vernon-Monashee Chapter
Fundamental Inc.
Green Communities Canada
Green Drinks Mississauga
Green13
Guelph Coalition for Active Transportation
HCCC #282, Searidge Condominiums, Halifax, NS
Hollyburn Properties Limited
Habit Studio
Halifax Climate Investment, Innovation and Impact (HCi3) Fund
Home Retrofit Forum
Hwisel Soft Inc.
Hypercharge
International Council on Clean Transportation
JRWagner Architect Inc.
Karnataka Environment Research Foundation
Lawson Projects
Leeds Standard Condominium Corporation 41, ℅ EOPMG
Linda Ervine
LSCC42
Metro Toronto Condo Corporation #1122
Metro Vancouver Zero Emissions Innovation Centre
MTCC 1053
MTCC 1122
MTCC 732
Nerva Energy Group Inc.
Nhc building restoration
North Charge Inc.
Ottawa Climate Action Fund
PaceZero Capital Partners Ltd.
Parkdale High Park for Climate Action
Peak Power
Platek Services Inc
Plug'n Drive
Pocket Change Project
Professional Property Managers Association
Propulsion Québec
Reep Green Solutions
Registered Nurses' Association of Ontario
RFCL Innovations Inc.
RFS Energy Consulting & Research Group
RV Parts Plus
RVE – Recharge Véhicule Électrique
Scout Environmental
Shift Action for Pension Wealth and Planet Health
Signature Electric Ltd.
Six S Partners
Solar Flow-Through Funds
Starlight Investments
Sundara Energy
Sustainable Building Manitoba
Sustainable Waterloo Region
SWRI (Solar Wind Reliance Iniciatives Ltd)
SWTCH
TBL Communications
terrytedescoart
The City of Calgary
The Pembina Institute
The ReCover Initiaitive
The volt immigration and citizenship services inc
Town of Ajax
Town of Newmarket
Town of Oakville
U Condominiums
Up Marketing
Urban Sustainability Directors Network
Vast industrial corp
VIS1549 Beach Acres
Visual Creative
Windfall Ecology Centre
2559621 Ontario Inc.
+ 40 individual signatories