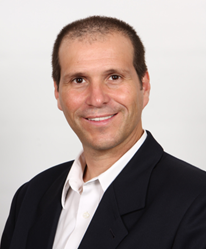 Guest blog post by Jose Etcheverry, Ph.D., Associate Professor, Faculty of Environmental Studies, York University
As world leaders meet in Paris to negotiate solutions to climate change, what are communities doing on the ground to find practical local solutions to a global problem?
Fossil-fueled transportation is one of the biggest contributors to greenhouse gas (GHG) emissions in Ontario and around the world. Electrifying our transportation systems has the potential to drastically reduce or eliminate these emissions and other forms of pollution, especially if electricity is generated from renewable sources.
That opportunity propelled us at the Sustainable Energy Initiative of the Faculty of Environmental Studies of York University to build an electric vehicle (EV) charging station powered by the sun.
With funding from Toronto Atmospheric Fund, the Metcalf Foundation, and Mitacs, we built the first solar EV charging station at the Keele Campus of York University. We chose this high traffic area to publicly showcase an innovative solution for reducing GHG emissions while providing affordable and easy transportation
Through this project, all members of the university now have access to EV auto-sharing through an electric car that is readily available underneath the solar canopy through our project partner, Enterprise CarShare.  The design and installation of York U's first solar EV station involved the active collaboration of several researchers, students, and expert practitioners from Ontario, India, Costa Rica and Chile. Our project partners made all the main components for this project right here in Ontario. For example, Silfab manufactured the solar PV systems in Mississauga and Kinetic Solar developed the entire metal structure in Downsview.
The station was installed by local sustainable engineering firm Joshua Four and a  SEI team. It has an installed capacity of 7 kW of monocrystalline photovoltaic ( PV ) modules and can store all the solar electricity produced using batteries provided by Canadian Energy, thereby ensuring reliability all the time.
By partnering with Ontario manufacturers we aim to help create local jobs and a stronger local economy, two key co-benefits of effective climate mitigation efforts.
The station was designed for modularity and can be replicated to meet the power needs of any parking lot size. It can also be installed under a wide variety of topographical conditions and its certified to withstand winds up to 150 miles per hour. The structure uses a versatile system of ground anchoring that does not require ballasting nor concrete foundations of any kind.
Our design can also be used in other locations in Canada and around the world to power tools, all types of electric vehicles (e.g. motorcycles, cars, and wheelchairs) and to power a variety of productive applications.  The same structure can be easily adapted to serve as a solar health clinic, classroom or even as an e-library.
Personal vehicles are only one portion of emissions that could be reduced by electrification, and our 7 kW charging station may not significantly affect the planet's likelihood of staying under 2 degrees of warming. While international debates in Paris focus on long term goals for 2050, practical community solutions are critical in reaching Toronto's local, shorter term targets, and to getting us on track now. By collaborating with our community partners, providing a space for education and capacity building, and inviting our government leaders to participate and enable communities, we are already on the practical path to the low-carbon transition being discussed this week by world leaders.
The Honourable Steven Del Duca, Ontario's Minister of Transportation will formally inaugurate the project on December 11 2015 at 9:30 am, if you are interested in attending please register by clicking here.
To learn more about this project and other sustainable energy solutions please visit www.yorku.ca/sei
— Jose Etcheverry, Faculty of Environmental Studies, York University