The third in a series of blogs offering a 'behind the scenes' look at TAF's deep retrofit work at a Toronto site.
We're making good progress! Almost all the outdoor units for the heat pumps have been installed, and much of the interior work (installation of ultra-low-flow toilets, thermostats, heat pump heads, and line sets) is now complete—we're more than halfway finished with the project. We're working through some programming issues with the thermostats (more on that in a future post perhaps) and have had to change the location of a few outdoor heat pump units due to some on-site surprises, but these are just normal bumps in a project of this complexity. Fortunately, we have a fantastic crew working on the site.
The work crew is one of the exciting aspects of this project for me. We're helping to build the high-skilled workforce needed to reduce carbon emissions in the building sector, which is 42.8 per cent of total emissions in the Greater Toronto and Hamilton Area (GTHA). It's not economists or energy modelers (although important) who will do the physical work needed to reduce emissions—it's construction workers, the bedrock of the building industry.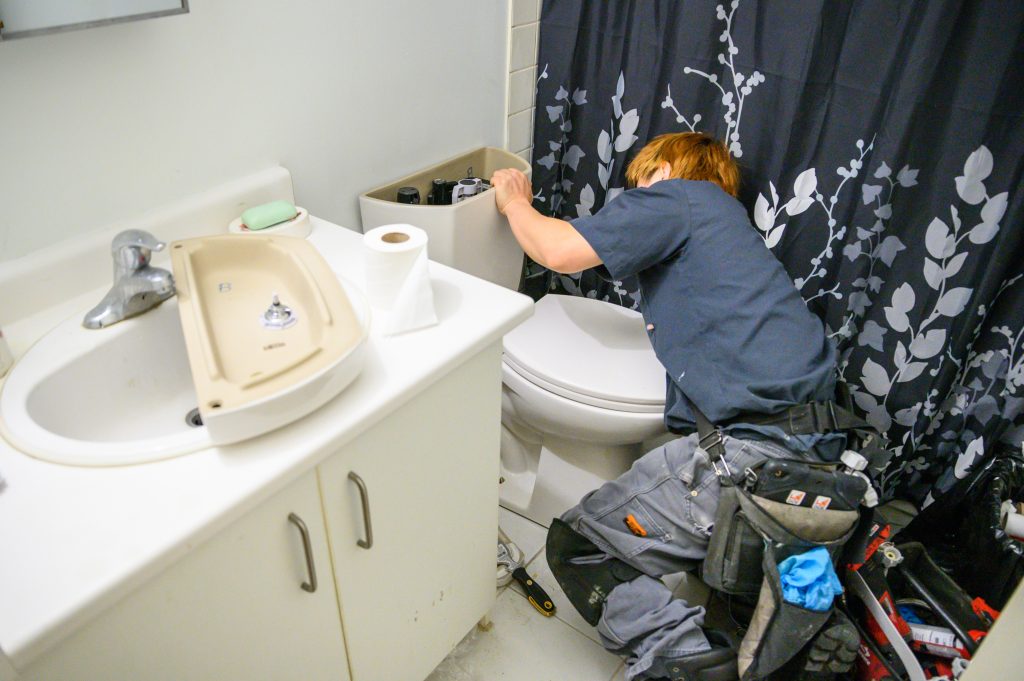 Energy efficiency retrofits create thousands of job openings
There is, and will be, tremendous demand for workers with the skills needed to build and rebuild and retrofit high performance, low-carbon buildings in Ontario. It's estimated there will be 147,000 construction-industry job openings in the Toronto area alone over the next 15 years. Without these high-skilled workers, construction costs will skyrocket and the pace of building decarbonization will fall to glacial. Capacity within the building industry is a formidable barrier to scaling-up retrofits, and we all need to plan now to make sure we have the industry we need in 5, 10, and 25 years.
As part of TAF's retrofit projects, we aim to provide good job opportunities in the communities in which we work. We feed two birds with one scone (it's hard to write that without laughing, but as a general rule we're against stone throwing here at TAF) by providing work and on-the-job training opportunities while building much-needed capacity in the construction industry. On this project, we're partnering with Building Up­—a Toronto-based non-profit social enterprise—to provide these opportunities.
Building Up's goal is to improve the efficiency of the city's built environment and provide real pathways to work in the construction industry for people facing barriers (you can watch a great little CBC video about the organization here, which I highly recommend). We've worked with Building Up on many of our retrofits—in fact they contributed over 1,600 work hours on a previous Toronto Community Housing project. Building Up has improved our retrofit outcomes and helped us finish our projects on time and within budget. It's a partnership we value. In fact, Building Up will be providing an overview of their work (and our work together) to TAF's Board of Directors in the coming weeks.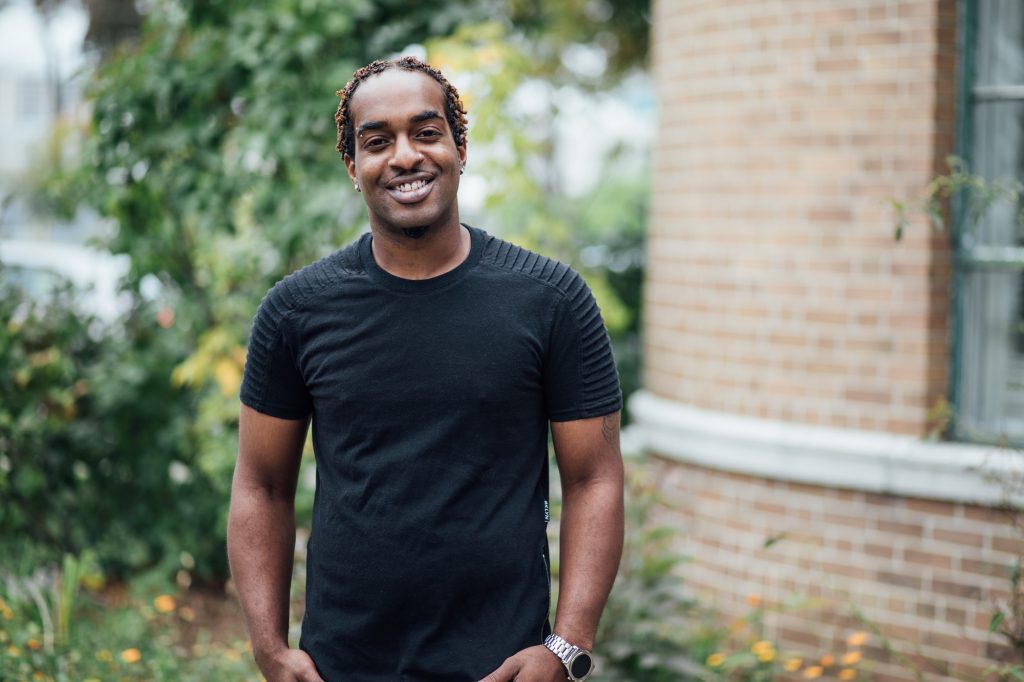 It's probably not a coincidence that that the Green New Deal for Public Housing Act in the U.S. looks to decarbonize the public housing stock while giving preference to hiring residents from these communities to do the renovation work. Our own Bryan Purcell spoke to Alexandria Ocasio-Cortez's staff about TAF's public housing retrofit work and philosophy before they shared the policy publicly. I can't say for certain that we influenced their policy, but I like to think we did. Ocasio-Cortez's own words regarding the proposed legislation mirror my thoughts quite nicely: "We need electrical workers. We need construction workers. And it doesn't have to just be fossil fuel pipelines that create these kinds of jobs…We can create millions of jobs in this country by actually rising to the challenge of addressing what this crisis is going to represent."
I couldn't agree more.
Check out more blogs in this retrofit diary series. 
---
The current 'deep retrofit' phase of our TowerWise project is made possible through the financial support of:
The Green Municipal Fund, a Fund financed by the Government of Canada and administered by the Federation of Canadian Municipalities
The Independent Electricity System Operator
The National Housing Strategy under the NHS Demonstrations Initiative of Canada Housing and Mortgage Corporation
Natural Resources Canada