Latest data reveals 5.2% increase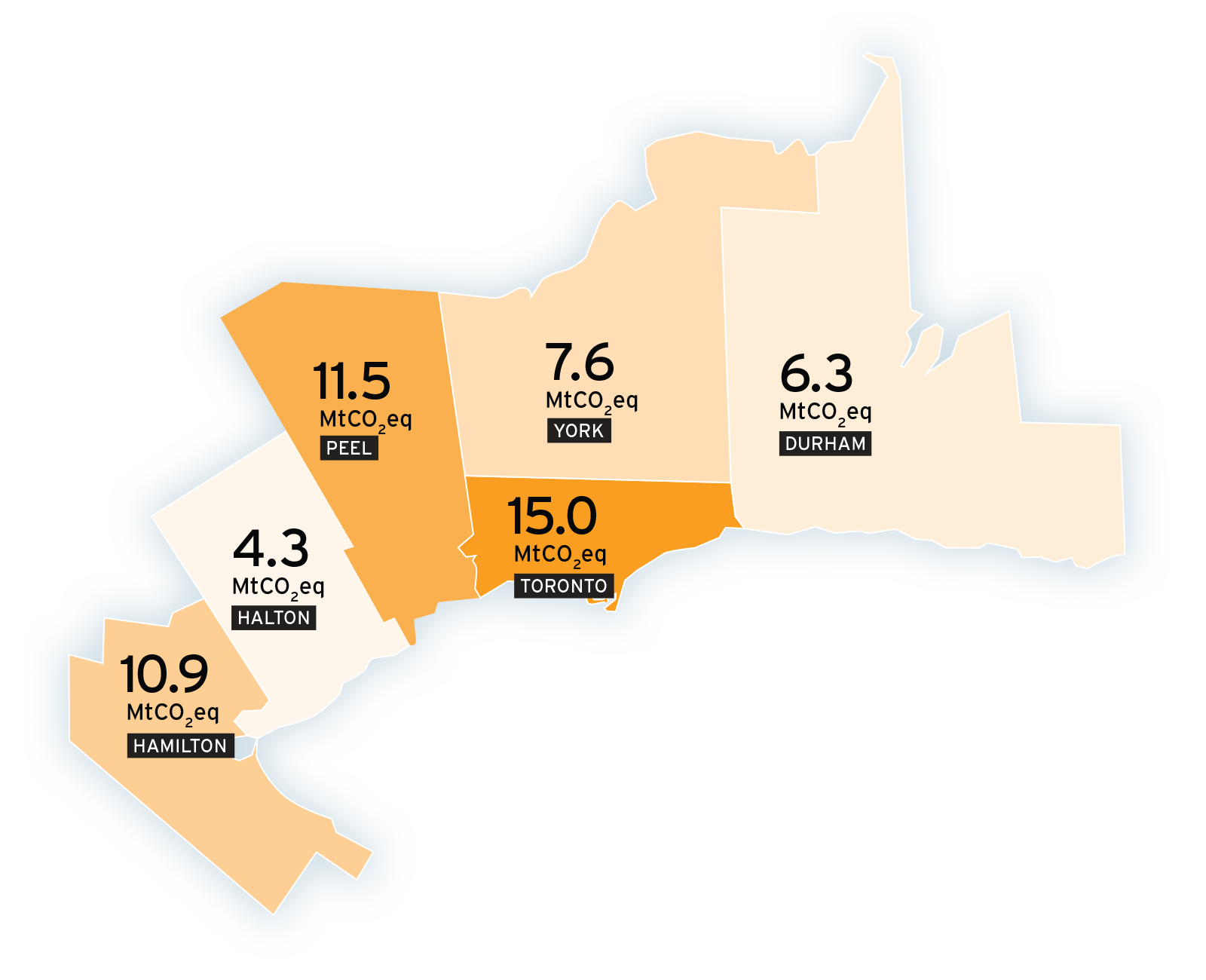 Reality Check: Report Summary
Total carbon emissions in the GTHA increased 5.2% in 2018, reaching 55.5 Mt. This report is a stark reality check, showing that since the completion of the coal phase out, emissions are slowly increasing across all regions and nearly all sources. Our per capita natural gas emissions are increasing even when adjusted for population growth and weather.
2018 GTHA carbon emissions:
55.5
million tonnes
This is equal to
44
% of Ontario's carbon emissions
and an average of
7.5
tonnes of carbon emissions per capita
Long-term trend – where we are and where we need to be

The GTHA is clearly not on track to achieve 2030 and 2050 climate targets. Faster implementation and deep investment in climate action are needed and must be based on robust emission data.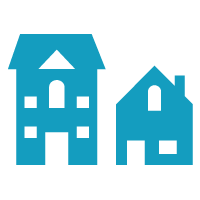 Natural gas and electricity from consumption in buildings both increased in 2018.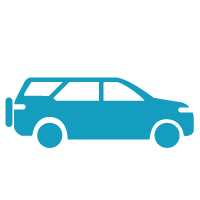 Road transportation from gasoline and diesel combustion increased with more cars, trucks, and SUVs on the road, travelling more kilometres.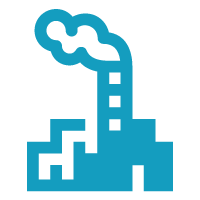 A smaller portion from industry, waste, and agriculture held mostly steady.
Where are the emissions coming from?

Buildings and transportation continue to be the biggest emitters in the GTHA, and both increased in 2018.
Carbon emissions by region and sector in 2018

Emissions profiles are similar across the region, with the exception of Hamilton's high industrial emissions, and agriculture in Durham. Natural gas consumption increased.
Change in total emissions by sector from 2017 to 2018

Natural gas emissions increased by 11%.
Electricity consumption increased 5%, causing a staggering 57% increase in electricity emissions (due to dirtier supply, mostly from U.S. fracked gas).
Emissions from transportation increased almost 1%.
Emissions from industry slightly decreased (less affected by weather fluctuation).
Emissions from waste and agriculture sectors held relatively steady.
Getting to net-zero in the GTHA
This carbon challenge is entirely solvable, with available technology and investment ready to be deployed today. Achieving a net-zero GTHA by 2050 requires eliminating most of the 55 million tonnes emitted annually and offsetting the emissions that cannot be eliminated. As the 2018 data clearly show, stronger action is needed from all levels of government, business, and citizens to curb emissions.
Three Enabling Policy Solutions Municipal
All new buildings should be built to near zero standards. As consumption increase is tied to population growth, standards for new development (green development standards) are critical.

Municipal, Provincial
Accelerate deeper retrofits in all existing buildings, in the short term to be driven by incentives and voluntary conservation programs, and transitioning rapidly to mandatory standards. Federal, Provincial, Municipal
We need to electrify heating and transportation, at the same time we decarbonize electricity production. This requires utilities to ramp up electricity conservation, storage, demand response, and renewable generation, along with public and private investment.