Every year, Toronto's greenhouse gas (GHG) inventory gives us a sense of how Toronto measures up compared to its goal of reducing carbon emissions 80% by 2050. The data measures our emissions from buildings, vehicles, waste, and industry. 2016 results are hot off the presses, and the overall trend is looking positive – with some caveats. For easy reading, TAF's simple summary report can help you break down the data.
Toronto reduced its emissions in 2016 by 6% compared to the previous year, and 33% since 1990, surpassing the city's 2020 target ahead of schedule. When compared to similar cities around the world, this progress highlights Toronto's climate leadership.
But it's important not to take the current progress for granted.
While we may have surpassed our 2020 target, this was partly due to an unseasonably warm winter in 2016, causing natural gas consumption to be lower than usual for heating buildings. One cold winter could tip back the scales. Also, the majority of Toronto's reductions so far are related to one big play —the phasing out of coal-fired electricity generation carried out by the province. Emissions from electricity declined considerably due to the coal phase-out. Now that this one big measure is complete, the next phase of reduction will require the City and its residents to carry out much wider transformation involving multiple measures—and the 2030 target of 65% reduction poses a much steeper challenge only eleven years into the future. To continue on the path to progress and avoid dangerous climate change, Toronto will need to step up the pace of actions in the TransformTO plan, and fast.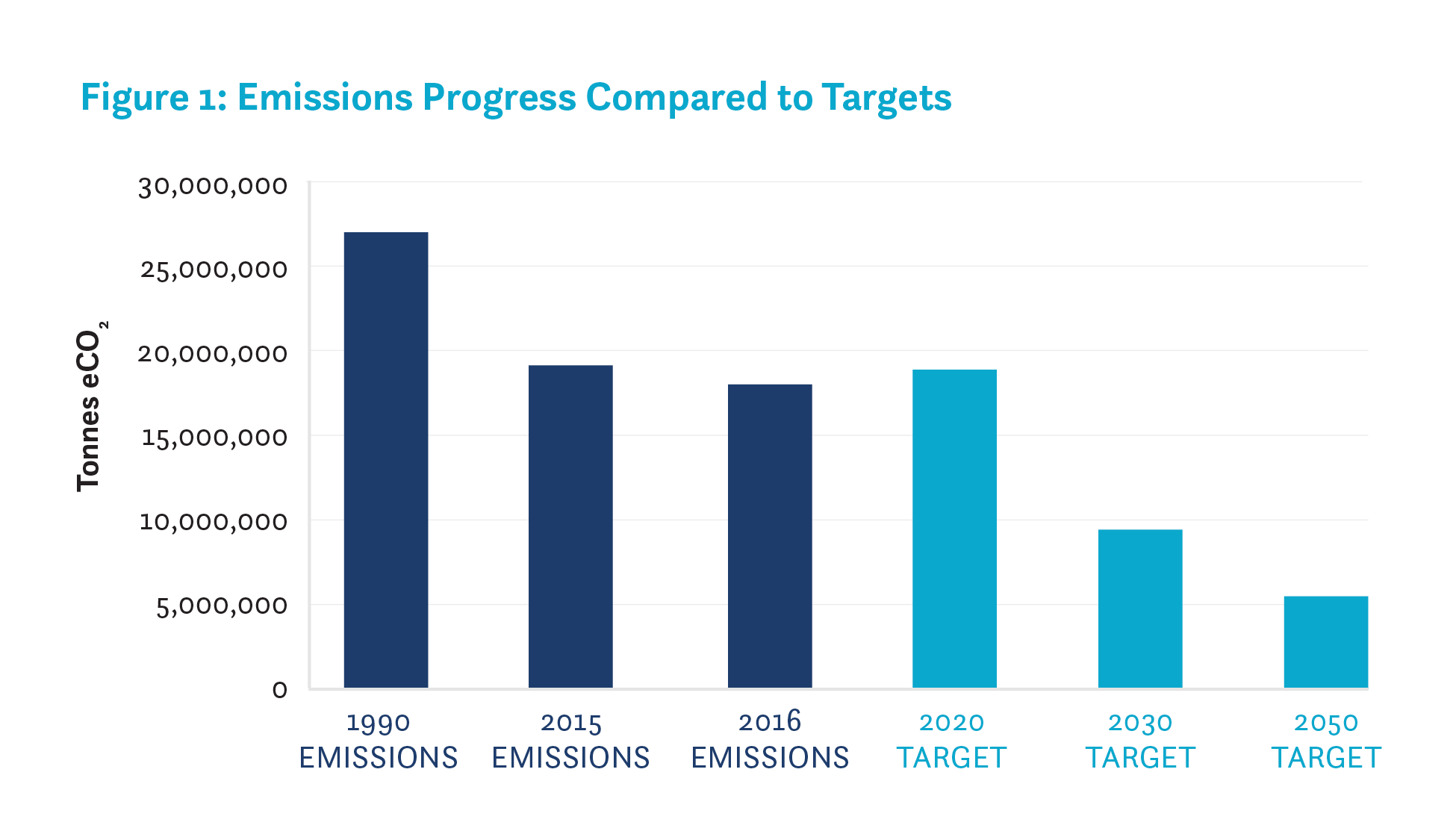 The main sources of emissions in Toronto in 2016 were buildings (45%), transportation (35%), and waste (20%). This is similar to the general breakdown in other municipalities in the Greater Toronto and Hamilton Area (GTHA), with the exception of higher industrial emissions outside of the City (see TAF's Regional Inventory 2015 for the most recent comparison). The overall long-term trend shows emissions decreased from buildings and slightly increased from transportation and waste, also comparable to the wider GTHA region and province where all municipalities have benefited from the coal phase-out.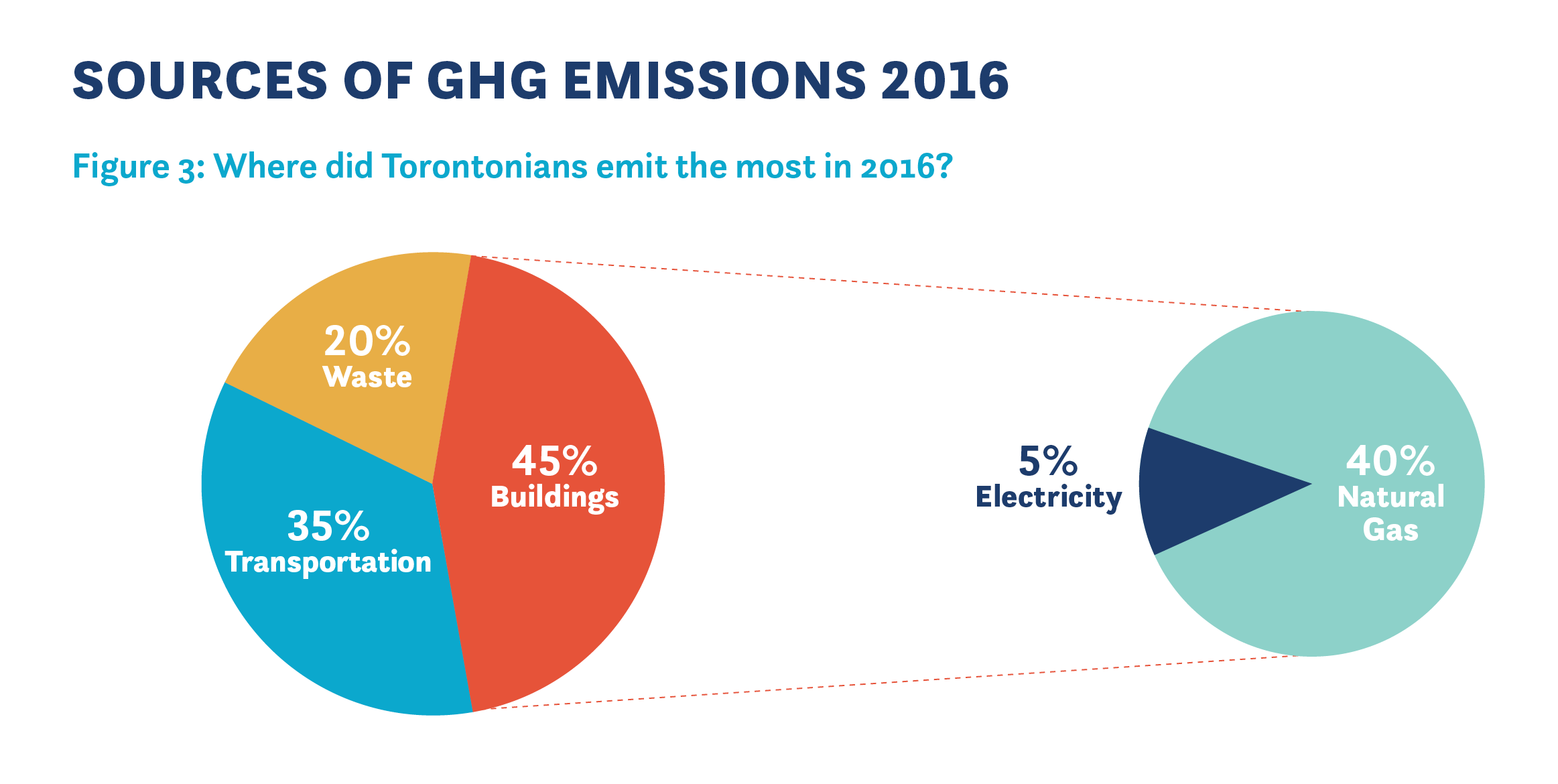 The City of Toronto is addressing the challenges of reaching its emissions targets and creating other benefits for city residents via its community-wide TransformTO plan, emphasizing three major campaigns:
High Performance Buildings;
Electric Mobility; and
Low-carbon Neighbourhoods
Learn more about these significant results and emerging trends from the inventory and how the TransformTO plan is working to address the challenges in TAF's summary report here.