The Paris agreement has signaled that governments are committed to a shift toward a low-carbon economy. And its champions are not just the 195 state leaders who struck the deal on Saturday night. One optimistic outcome of this summit, setting it apart from all that came before, is the emerging role of cities. Over the last two weeks, cities have been recognized globally as a force mobilizing the action that will deliver greenhouse gas reductions and safeguard communities against climate impacts.
In a COP first, UN Secretary-General Ban Ki-moon recognized the importance of local government as a key player in the global climate front, issuing an invitation, in partnership with Paris Mayor Anne Hidalgo, for cities to participate in COP 21.
Global city alliances such as the ICLEI, United Cities and Local Governments (UCLG), the International Association of Francophone Mayors and C40 Cities rallied their members who came together at the Climate Summit for Local Leaders at Paris Town Hall in the first week of the Conference.  The assembly of 640 mayors, including Toronto's Mayor John Tory, signed the Paris Town Hall Declaration committing cities to delivering annual reductions of 3.7 gigatonnes of greenhouse gas emissions by 2030.
This reduction represents 30% of the gap that currently exists between reductions supported by national commitments, and reductions needed to avoid a rise of 2 degrees in global temperatures. This level of commitment is also in line with the objective of reducing greenhouse gases 80% by 2050 – a leadership level goal which has been adopted by many global cities, including the City of Toronto. Toronto City Council established its current targets – a reduction of 30% by 2020 and 80% by 2050, back in 2007.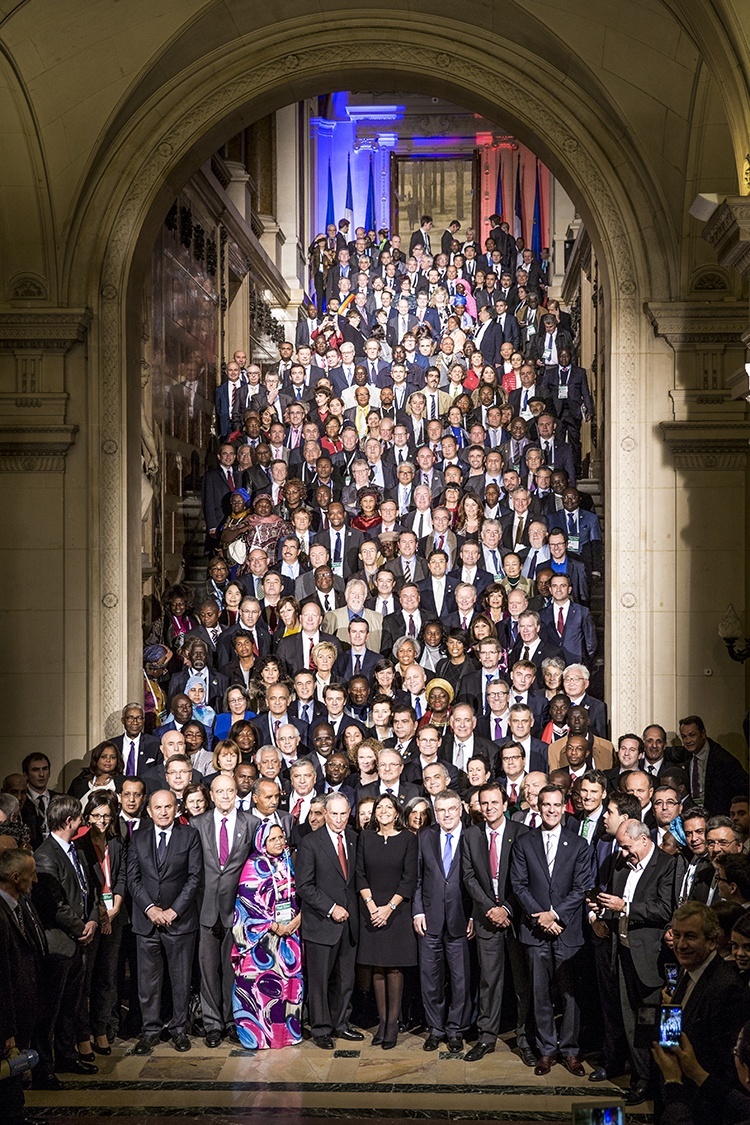 Fresh home from Paris, Mayor Tory remains committed to advancing our own local climate solutions. "After many productive meetings in Paris, I believe that the best way to reduce greenhouse gases, and help the federal government reach its climate targets, is to focus on our city's priority areas, which include reducing congestion and building transit," said Mayor Tory. "The City of Toronto is committed to continuing to do its part, and we look forward to working with our federal and provincial partners to invest seriously in Toronto's priority areas of housing and transit."
Images: Anne Hidalgo, Mayor of the City of Paris and Michael R. Bloomberg, the UN Secretary-Generals Special Envoy for Cities and Climate Change via UN.org.  C40 Mayors via C40