Opportunity to meet electricity demand with clean, reliable, and affordable options
Context
Critical, multi-decade energy investments are now being made as we electrify our economy – and many of these decisions will require Council endorsement prior to proceeding. That's why it's important to understand the significant implications, both for Brampton, and across the province.
Demand for electricity in Ontario is expected to grow by up to 50% by 2035 as we electrify our vehicles, homes, and businesses. At the same time, many of Ontario's nuclear facilities are either slated for retirement or being refurbished. Our current electricity system is unprepared to meet this demand without significant upgrades and expansion.
Clean electricity is critical to meeting our climate targets. Our current path has projected emissions from the electricity sector in the GTHA growing by 260% by 2040. This is out of step with federal policy, including regulations expected later this spring to enable net-zero electricity systems across Canada by 2035. Investments now in fossil fuel generation risk becoming stranded assets well before their end of life.
We need more affordable options as the cost of fossil fuels increase. Businesses want to invest and operate in jurisdictions with clean electricity to meet their ESG targets and lower their operating costs. Municipalities that support low-carbon solutions stimulate local economic activity, though investments, jobs, and cost savings. In addition, two-thirds of Ontarians believe that a clean energy system would be more affordable and more secure than one driven by fossil fuels.
Municipalities should have a fair say in addressing their energy needs. Modernizing our electricity system is a critical challenge but also a massive opportunity for local, distributed solutions. Municipalities and their local distribution companies should be in the driver's seat to ensure their communities benefit.
There are alternatives that bring local benefits
Municipalities can address this looming gap by endorsing and enabling demand-side solutions, new supply, or a combination of both. Brampton can signal to the province and other system stakeholders their strong preference for clean, reliable, and affordable options that meet their local needs, while also supporting broader province-wide requirements. A few ways municipalities can advance short- and long-term alternatives to new fossil fuel infrastructure include:
Advocate for programs that maximize investments in energy efficiency.
Energy efficiency is cheap, low-hanging fruit, and much of it remains untapped. Ontario ranked 28th out of 33 Canadian and US jurisdictions analyzed in energy efficiency spending targets at 0.51% of total electricity sales, well behind New York (2.0%) and Massachusetts (2.7%). There are significant savings to be realized at rates well below the cost of new generation, and these investments can happen right now while also reducing energy bills for residents and businesses.


Mobilize your LDC to create a fleet of local and distributed energy resources (DERs).
Small-scale resources such as rooftop solar and storage, electric vehicles, smart thermostats, and smart appliances hold enormous potential to both meet incremental system-wide capacity and energy needs and make local grids more resilient. If implemented correctly, it can create additional revenue streams for residents and businesses in local communities. Councils can direct local utilities to reinforce and modernize their grids to accommodate local resources and create streamlined programs and processes to enable their participation.


Consider modern supply options, including battery storage paired with renewables.
The cost of wind and solar have dropped by 72% and 90%, respectively, since 2009, and are currently the cheapest source of new electricity. Recent research shows that pairing low-cost renewables with battery storage is cost-competitive with peaking natural gas plants here in Ontario, even prior to factoring in federal investment tax incentives and the carbon tax.
Get the full picture before considering gas plant expansion
If a proposal for expanding the Goreway Power Station comes to Council, you have the right to examine all the factors and alternatives. You have control over what happens in Brampton and can ensure any project is in the best interests of the residents and businesses that live and operate in your municipality.
Request and insist that proponents provide the following information well in advance of a vote:
All the options for addressing local capacity and energy shortfalls and contributing to provincial needs.
Comparative and comparable costs for each option and option combination (e.g. battery storage, battery storage and solar, etc.)
Projected greenhouse gas emissions profiles for each option and option combination.
Analysis of the community benefits for each option and option combination, including how many related jobs and profits would remain in the local community, and community harms, such as how the project affects public health and climate change.
The extent to which Brampton could utilize energy efficiency and demand response to reduce its peak power consumption and ease the pressure for new supply.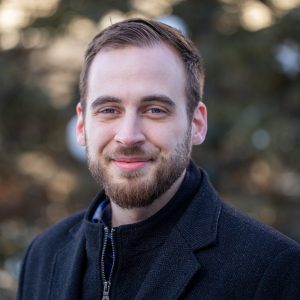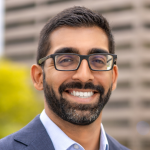 Resources